As an account 'owner' or an 'admin', you have the ability to view the app from different perspectives/user roles. This gives you a better overview of what your team members, team leader, tax consultant or capture data account users are able to see and edit in their own accounts. The dashboard of your team members, etc.  also depends on the rules you created for them.
Note: If you are the 'account owner' or 'admin' and you are assigned to all projects in your company, if you are switching the role to the 'capture data' account (or any other account), you are able to see all the projects as well. This is because you are the owner and you're assigned to all projects.
Please, keep in mind: Depending on the rules, your 'capture-data' members will not see all the projects. It is just an example of how it will look to your members.
Client-View: You cannot have a look at the Client overview. If you really want the ability to see the client overview, you can open up a "dummy" client account, only for testing/viewing purposes.
If you can't see the option on the upper left corner, you have to switch on the 'on-boarding' first:

On the upper left corner, you have now the opportunity to change between different roles as an account owner or admin.

For example: If you switch to the 'team-member-view', you will also have a limited access to all the company data.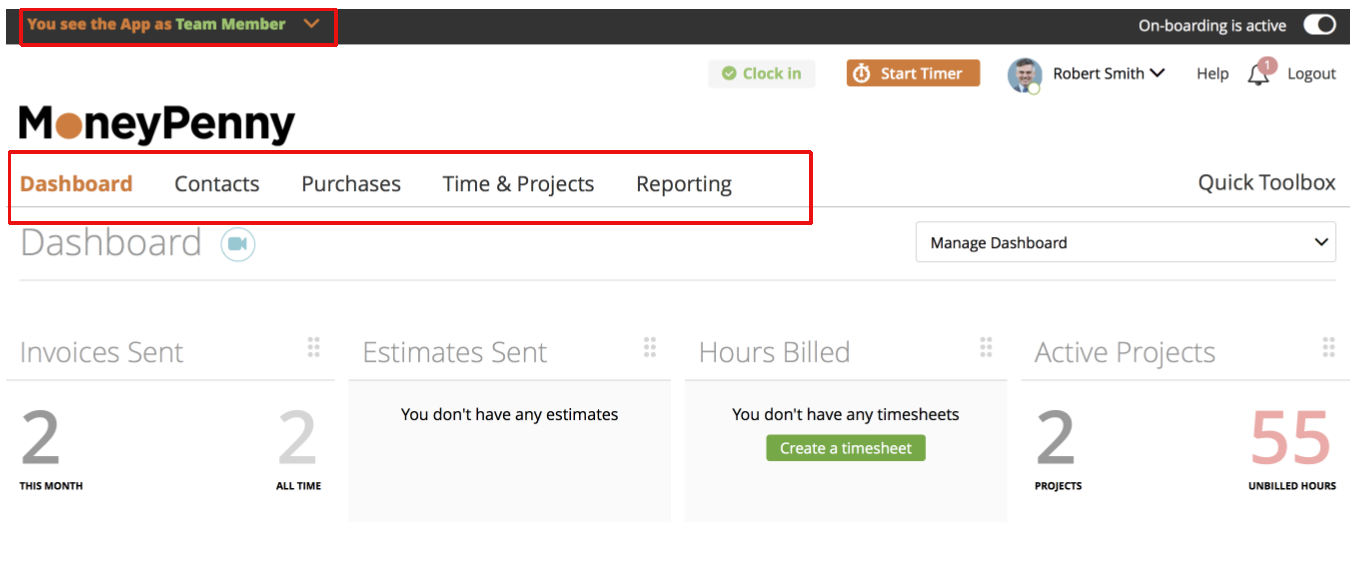 In case you want to go back to your dashboard, just click 'back to your role as account owner' on the upper left menu:

Enjoy!