By default, in zistemo, new tasks can be created by the account owner, an admin or a leader (who has access to the account's "Product List").
Now you can also allow Staff Members and "Capture Data" users to create tasks themselves. Just go to "Edit/Create Staff" page (Contacts -> Staff -> choose the staff member you wish to edit) and check the box "Allow to create and add tasks".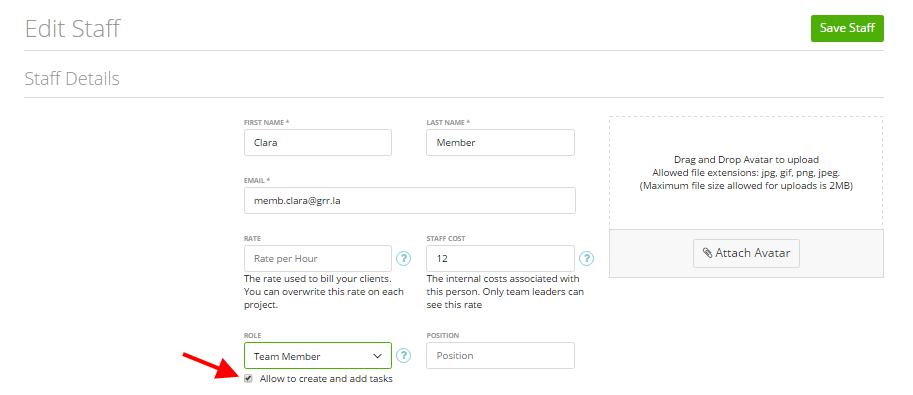 After saving this update, your staff member (or "Capture data" user) will be able to add an existing task to projects or create a new task.
This means that when a team member creates a new time entry, he/she will see two additional options in the tasks list: "Add Tasks" and "New Task".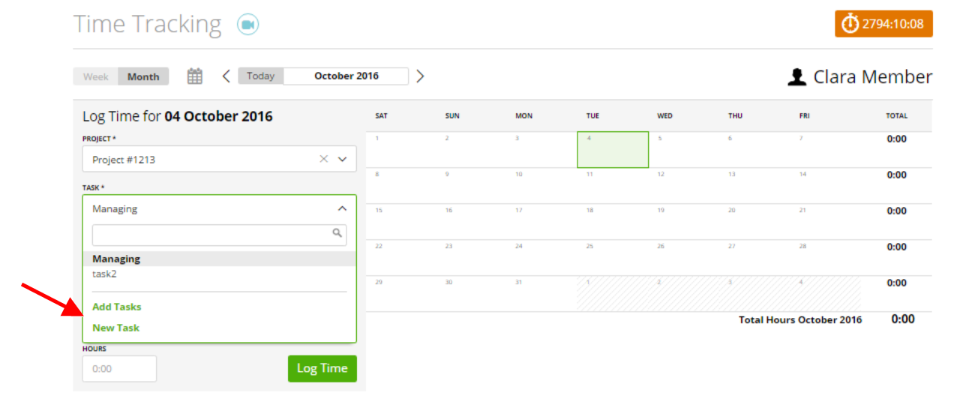 "Add Tasks" means that user can add other tasks to the project from the already existing tasks list.
By clicking "New Task", the user can create a new task for the project, and this task will be added to the account's tasks list.
The Team Member has also the opportunity to create a task "only for this project". This task will then be project based and not a "system wide task".