Zistemo allows you to add multiple expenses for one transaction. You will see the unexplained transactions in the banking area.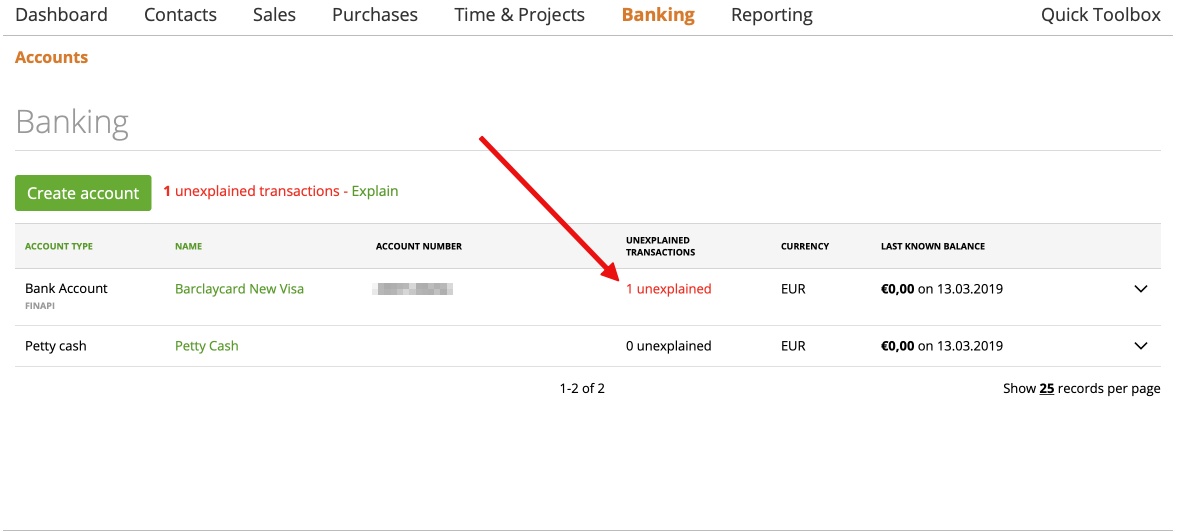 To add multiple expenese to one transaction, click "paymant for an expense" in the right dropdown menu.

In the next step you will see the current transaction. Below you can choose your preferred expenses. Choose the expenses you want to add to the transaction and hit the "add transaction" button to finish the allocation of expenses.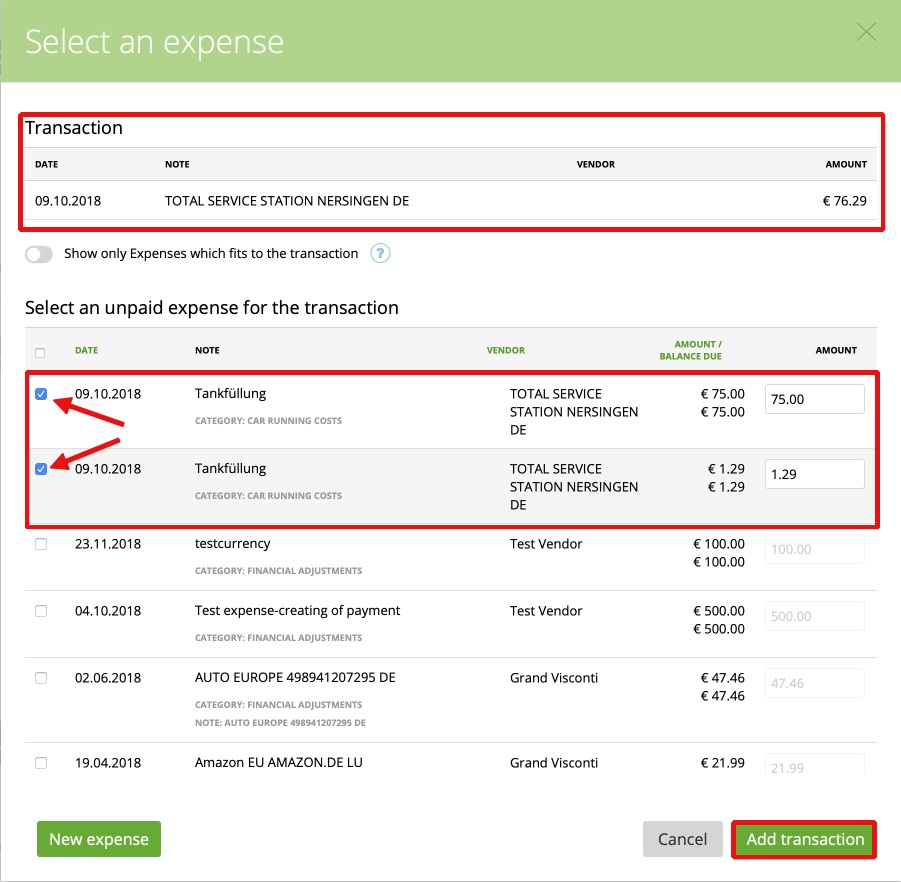 In the banking overview, you will see the allocated transaction and expenses:

Your are all set! Enjoy!