Once you create and send your invoice or estimate to your client, from your MoneyPenny account, this invoice/estimate PDF file will be saved in your Invoice/Estimate History.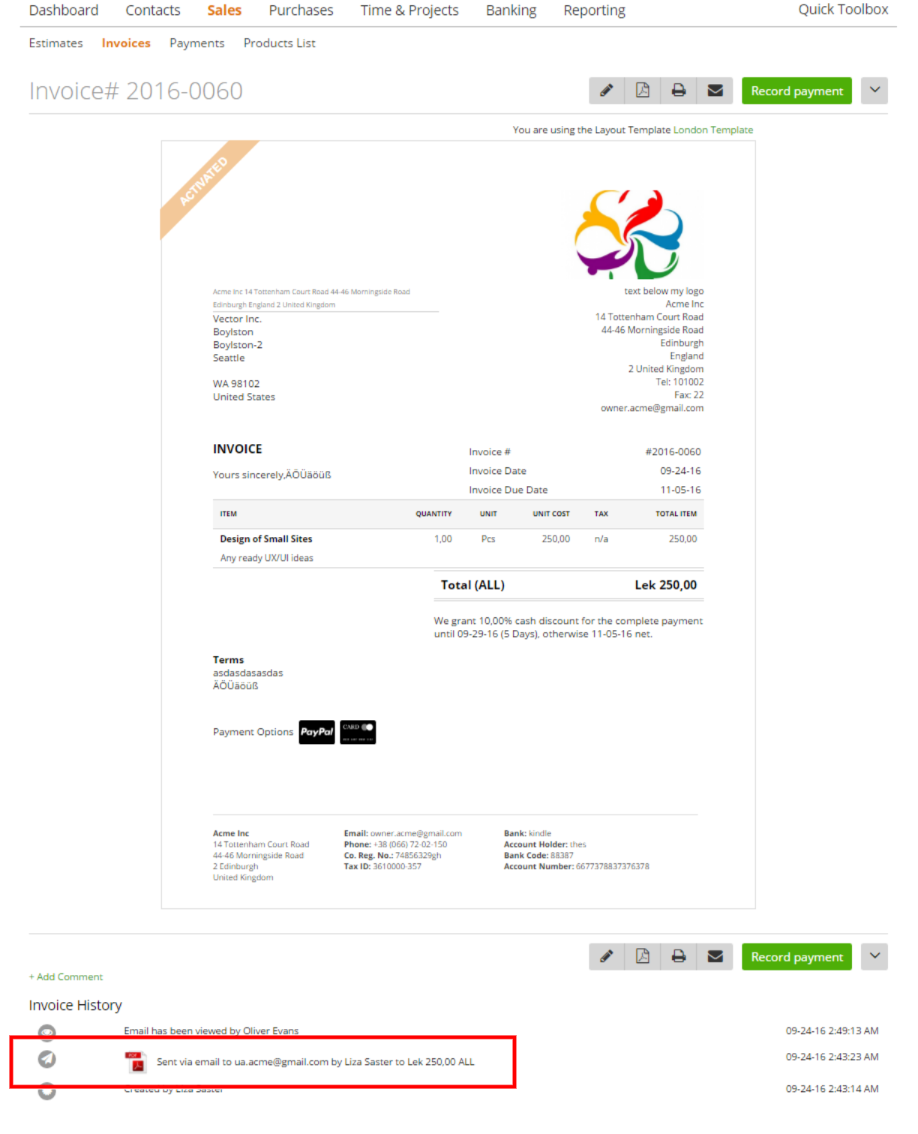 If you wish to open this file, just click on PDF icon in the history.
The document will also be saved in your MoneyPenny account's "Document Space" as a "Sent document".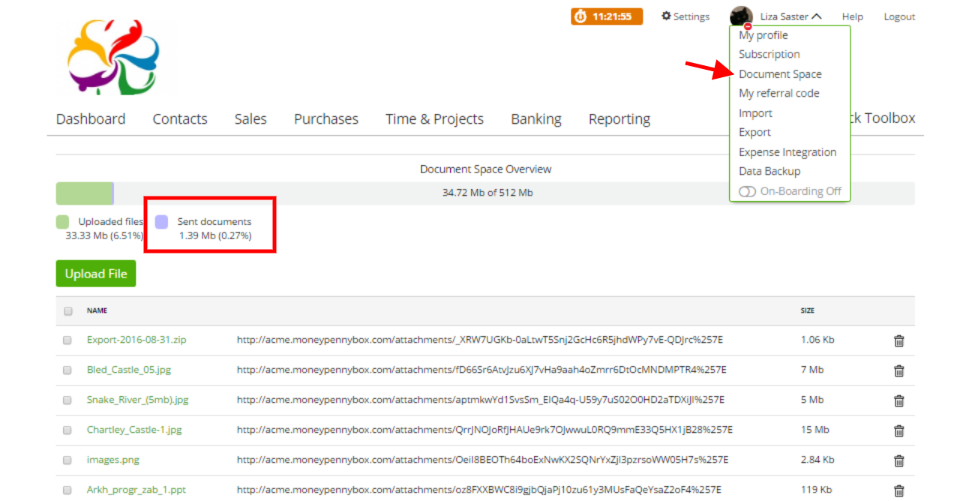 In this way, all your invoices/estimates are safely stored on the cloud and quickly accessible from any device, once you log in to your MoneyPenny account.