Remove the "powered by MoneyPenny" watermark
Hide the MoneyPenny e-mail footer
Remove the "powered by MoneyPenny" watermark
Subscribers on a paid plan are able to remove the "powered by MoneyPenny.me" watermark from:
* estimates and invoices;
* the MoneyPenny branded footer in our automated emails.
In order to hide the "powered by MoneyPenny.me" watermark on invoices or estimates, go to Settings ➝ Preferences and mark the checkbox 'Hide "Powered by MoneyPenny.me watermark" '. Then press 'Save Changes'.
If this box is unchecked – then you will have the watermark featured on your invoices/estimates as below:
Once you check it, then it will be hidden:
Hide the MoneyPenny email footer
If you want to remove the MoneyPenny footer from outgoing emails sent from our platform, (estimates, invoices, payment reminders), go to 'Settings' ➝ 'Emails' and mark the checkbox 'Disable MoneyPenny branded email footer'. Press 'Save Changes'.
Hide MoneyPenny Footer
If you don't want to see the page footer: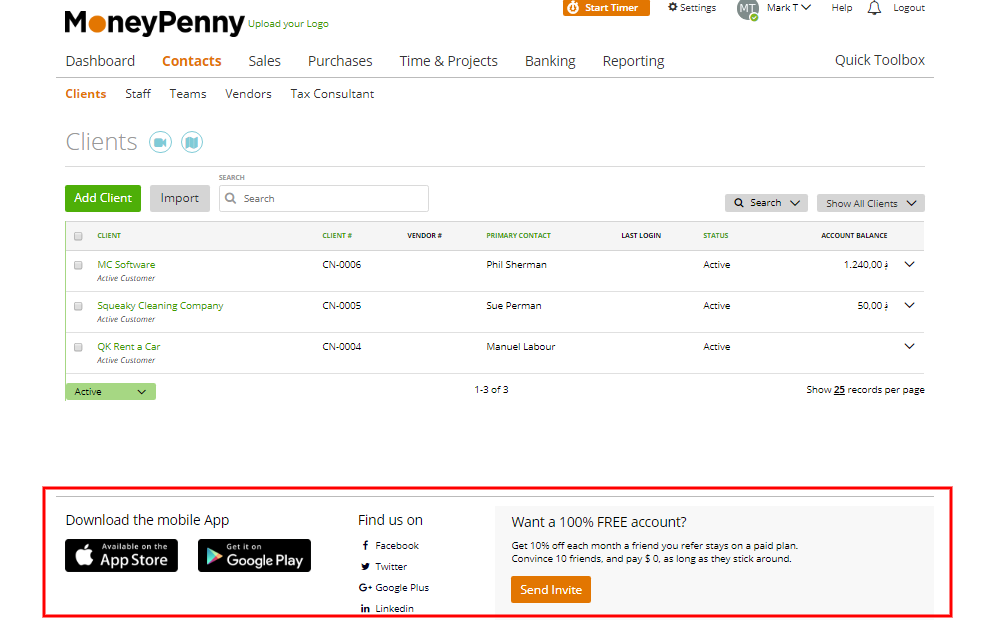 you can switch it off in Settings -> Preferences -> uncheck 'Show the download link for the mobile app' and press Save changes:
Click 'Save changes' and then you will see: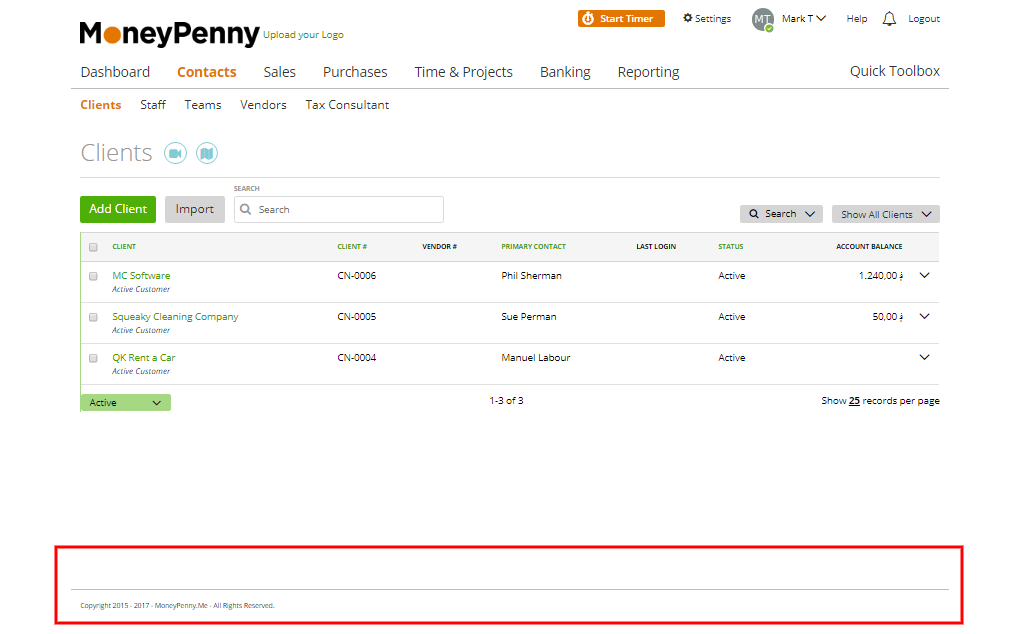 Remember: these 'Hide' feature options are available only if you're on a paid MoneyPenny plan.