We've made it easier for you to not only choose project tasks but to also assign tasks to specific project members.
Just click the 'Task Name' on 'Edit Project' page: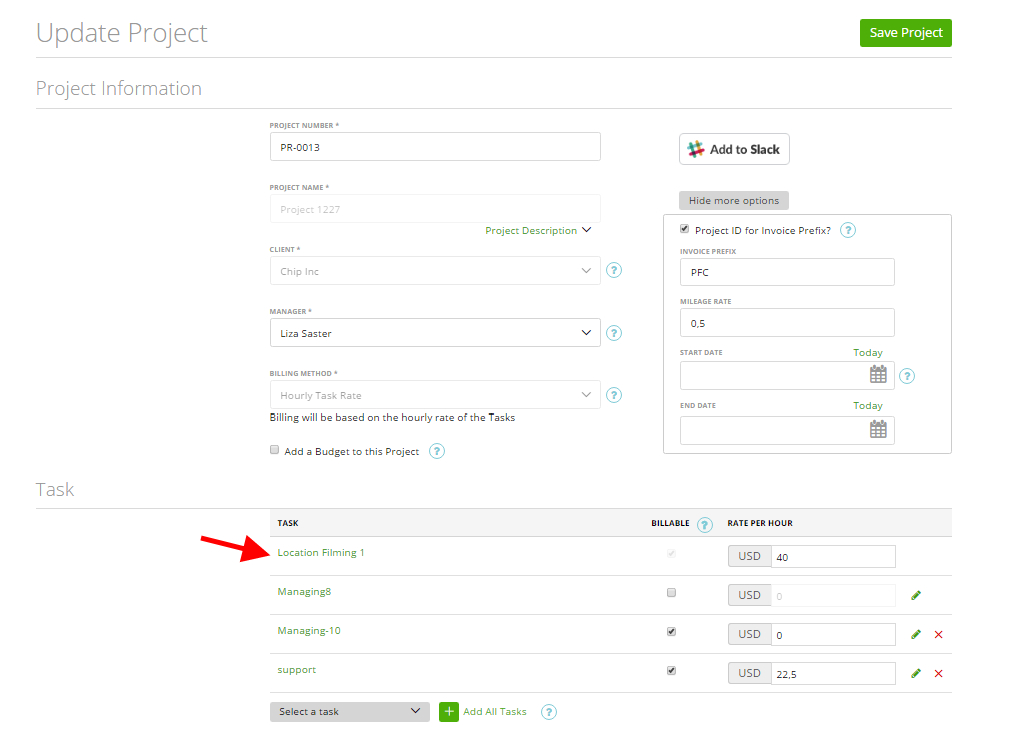 then choose the assigned team members and click "Save".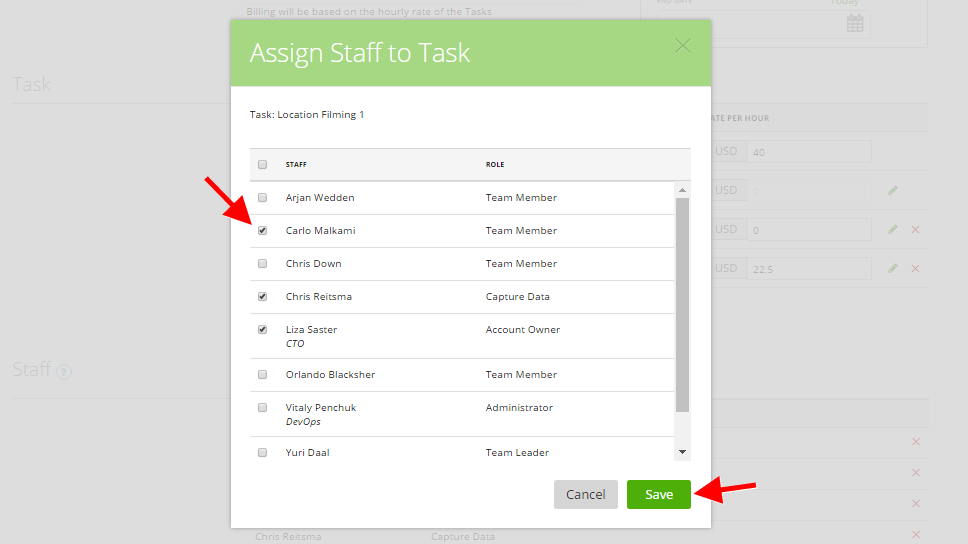 Next, "Save project".
From now on, this task will only be available for the chosen team members.
This means that any other member who isn't assigned will not see this Task in his Tasks List whenever he will work or log time to tasks on this project.